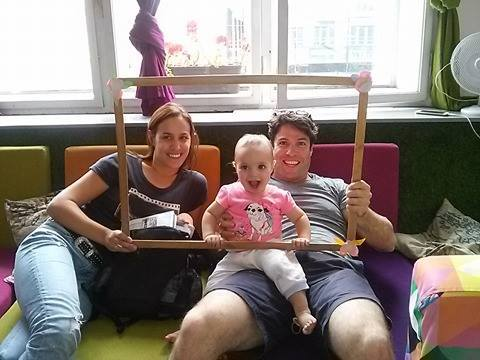 How to hang a quilt on the wall
Home decor ideas on where to place the quilts
So you just purchased one of our handcrafted wall hangings, following comes the question is where to hang the quilt. 
Since part of our mission is to have the Bible come alive in your home and the Holy Land to be a part of your house, we suggest to put it in the most visible place.  You and your guests need to be engaged in the scene and in the text. 
The idea is to see the Land and the Word the moment you enter a room. 
Therefore we suggest putting it on the wall just opposite the entrance of the room so that the quilt is the first thing one sees upon entering. 
The 3d quilt effect will do the rest from here. 
The quilt will capture the eye of your guest through the dynamic colors we have involved in our process. 
The text embroidery will engage you all in a biblical discussion or a day's devotional.

The quilt is much more than a decorative home decor idea. 
The meaning of the image and the Biblical passage that it comes with bring meaning to your walls. 
It gives them a voice and empowers your home to be a place of study and worship. 
Where you decide to hang a quilt on the wall determines who will see it and how much they will be engaged.  You want to have it in a well lit place, preferably natural light. 
Near a window is ideal and beautiful. 
Remember that the quilt is not just a home decor idea for your guests, but also a daily reminder for you.
An added inspiration as you walk by this wall art piece.  The presence of God and the story of the bible.  A daily reminder of His Promises of Glory.
How to hang a quilt on the wall
if you need some visual help on how to hang a quilt on the wall, check out this video on how to properly place your quilt up.